In October of 2003, then 19-year-old Benjamin Kerensa was an angry man. Nothing much has changed between then and now.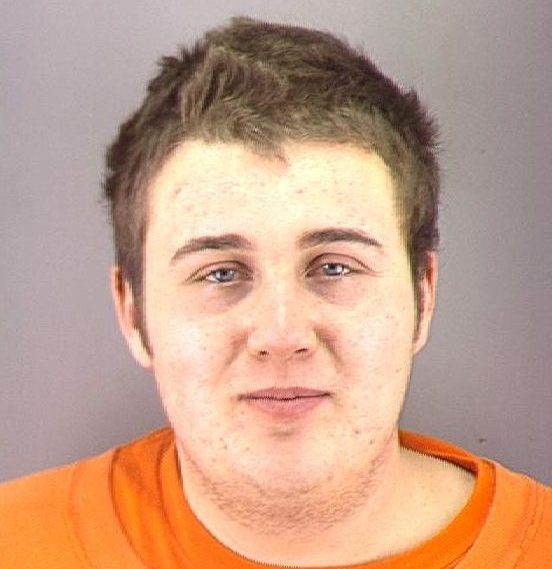 The 11th grade drop out was proficient at coding and had appeared to have become beguiled by the computer and online culture of Silicon Valley.
When he came to his volunteer job for a San Francisco mayoral candidate Jim Reid, co-workers remembered that he spent time on the computer and eating the food donated to the campaign.
Kerensa told the candidate he was homeless and appreciated the his stance on the prolific homelessness issues that continue to confront San Francisco. He was said to be an "enthusiastic" volunteer and kept the office open "day and night."
But his online life wasn't so sanguine. When Kerensa was given only limited credentials to attend the prestigious Oracle World computer confab in San Francisco, the 19-year-old apparently thought, 'Well, if I can't go, they can't go.'
He called in a bomb threat to the Moscone Convention Center. The entire place, including the thousands assembled for Oracle World as well as other conventioneers, were evacuated.
And it wasn't a one-off. While San Francisco Police told me the reports from the incident were difficult to get their hands on, an article on the bomb threat at the time made clear that Kerensa was a pro at this.
Kerensa made threats to his former employer, the AMC 1000 Theater,  the Moscone Center, a building at the UN Plaza, a federal building and the Navy vessel, the USS Cleveland. And he did it all from the mayoral candidate's office:
The threats were lodged in computer messages to the FBI and the Police Department on an electronic network run by MCI that is designed to help hearing-impaired people make telephone calls over the computer via the Internet. Authorities said they were hindered in their investigation by the confidentiality that had been afforded to users of the system. Managers of the service, IP-Relay.com, did not return calls seeking comment.
The threats began with a series of telephonic messages against the AMC 1000 Theater on Aug. 27, prompting the evacuation of 1,000 moviegoers.
New threats were made to the theater Aug. 30, two days after a pair of pipe bombs exploded at Chiron Corp.'s Emeryville headquarters. The threats said a bomb would go off "just like the Emeryville explosion," authorities said.
Kerensa went to federal prison in Lompoc for several years for the threats:
Kerensa Docket 3-03-cr-00333-JSW
The charges against Kerensa said that he meant to "intimidate individuals and unlawfully …damage and destroy buildings and other real and personal property by means of fire and an explosive."
The candidate was shocked:
"If I knew he was going to make bomb threats from my office, I wouldn't have let him in for a second."
It was an M-O he would use in Oregon and again against another former employer, but more on those later.
Now Kerensa is one of the 'victims'  of Mike Strickland in his case in Multnomah County.
He's here, one of several of his compatriots in black block who rushed the journalist when they saw him recording a Black Lives Matter/Don't Shoot PDX event:
As I explained in my previous post:
"Strickland drew his legally obtained and licensed concealed Glock pistol, never placing his finger on the trigger, but drew down on the people advancing toward him, stopping what he believed was going to be an attack. He withdrew, walking backwards away from the threat and holstered his weapon when he believed the immediate threat was over.
Since then, the Portland area journalist has been jailed, his tools of his trade–cameras, recording equipment and his own recordings, which are exculpatory evidence in his case, have been confiscated–and Strickland has been ordered to stop working in journalism, thus depriving him of his ability to make a living.
This heavy-handed attack on the rights on one man has been done by the Multnomah County District Attorney and is due to what some involved in the case believe is a political agenda.
Absurdly, the case is also based on the testimony by some of the very people who were rushing to attack Strickland."
And now Kerensa and some of the very same bad actors who had roughed up Strickland before and were coming back for more are depicted by the Multnomah County DA's Office as 'victims.'
But, the prosecution's faith in Kerensa to tell the truth is belied by his criminal past and the fact that he has a personal grudge against Strickland. More on that next time.