The Westboro Baptist Church Family Cult Comes to Portland and Their 'God Hates Fags' Act Wears Thin With Portlanders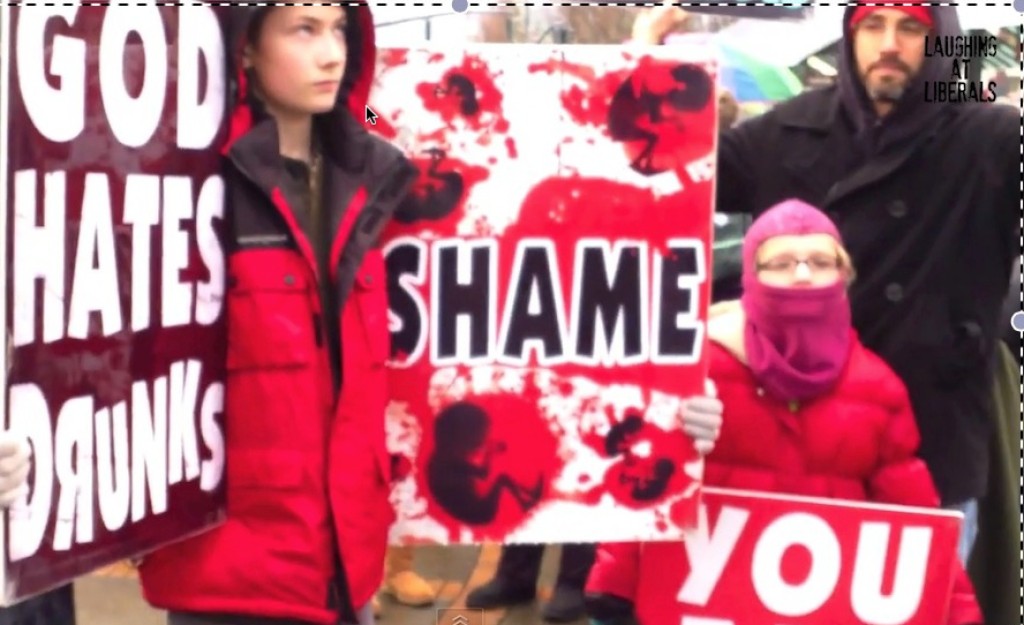 The crazies of the Westboro family cult came to Portland to flash their anti homosexual signs in front of the Moda Center before the Portland-Miami basketball game Saturday night. Their usual loud, obnoxious protest ensued one year after the Blazers announced support of same sex marriage. Perhaps Westboro's year-long delay of the protest is due to inbreeding. Be that as it may, the WBC crowd was counter protested, heckled and eventually turned tail and left. See the video below.
Now, there's intolerance-light and there's real intolerance. Though many have tried to shut them up, the Westboro nutters hurt only feelings, they don't hurt people. Contrast that with the Taliban, ISIS and Al Qaeda's crackpots who murder, maim and behead anyone who dare reveal a gam from under their their Islamic death cult burqa.
Take Paris as an example of what real intolerance looks like. The Westboro crowd are pikers. Yet there are those who treat them as if they're as dangerous as the Haqqani network.
Wake up.
That is not to say opponents can't have a little fun at their expense. Judging by this video, Citizen Journalist Laughing at Liberals was having a big old time with the Phelps family:
As fellow Citizen Journalist Leo Stratton discovered, the Westboro bunch could take only so much before they fled from the Moda Center:
l
We are repulsed by the hateful approach the WBC crowd takes and they were rightly mocked Saturday night, but we should support their right to say it. That elevates this country far above those who would shut up their rivals, whether it be in court, via the IRS, or by the sword.